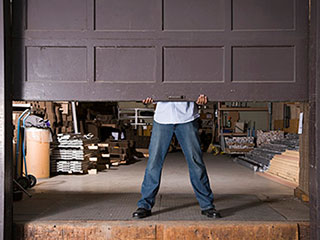 You think that you do everything necessary to provide good garage door maintenance, but problems still occur. The reality is that there are some simple measures which are usually not mentioned in the owner's manual and which you can take to make things better. Discover three effective ways to provide further protection to the system and to improve its operation and safety.
Achieve Superb Results Easily
Run a simple test on the weather seals to replace them timely. You simply need to get inside the garage during the day, close the door fully and turn off the lights. If you see ambient light which gets in between the sides of the door and the frame, then it is time for new weather strips. The more frequently you run this test the better. In general, you should know that the bottom seal gets worn-out more quickly so you should be prepared to replace it before the other ones if the need arises.
Use a roll of kitchen paper to test the safety sensors. You can readily take the item out of your grocery bag when you come home from the supermarket to save time. Simply open the door fully, place the roll in front of one of the sensors, and push the button of the garage motor remote. The door must reverse immediately. Basically, it should not move from its open position. If the safety sensors fail the test, urgent garage door repair is required.
Clean the garage floor more frequently in the winter. This is important because you bring road salts in with the tires of your car. When the salts reach the bottom of the garage door tracks, they begin to damage their outer layer and make them more vulnerable to corrosion. Simply wipe the floor clean frequently, especially after heavy snowfall, when the salts are in highest concentration on the roads.
Overall, you should keep in mind that each one of the garage door parts is important for the functioning of the system. If one fails, all of them will be affected. That is why you need to provide complete care to the system.